MILLION
AMERICANS ARE
FOOD INSECURE
PERCENT
OBESITY IN
U.S. POPULATION
MILLION
AMERICANS HAVE
TYPE 2 DIABETES
PERCENT
U.S. CHILDREN ARE
FOOD INSECURE
[dt_benefits_vc column_width="300″ image_background_size="200″ icons_size="200″ number="3″ category="hfd"]
IT'S EASY TO #GIVEHEALTHY!
Tap or click any item below to learn more
Be part of the Healthiest Food Drive ever
Sponsor your own #GIVEHEALTHY Drive
Become a #GIVEHEALTHY Ambassador
Are you a hunger organization?
About the Great American Healthy Food Drive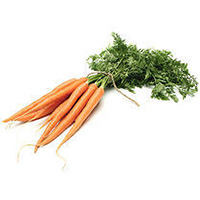 Donating food to food drives in one of the most popular forms of giving in the United States. People make billions of donations to food drives each year to supply over 60,000 hunger organizations with food to help more than 42 Million Americans struggling with food insecurity.
That's the good news.
Now for the not so good news…
KEEP ME INFORMED ABOUT THE #GIVEHEALTHY DRIVE